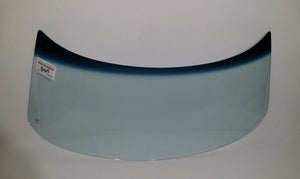 PGW or FYG
Windshield, fits Nissan 1975-1978 280Z, 1970-1973 240Z, & 1974 260Z, New
Regular price
$249.00
$0.00
FW241BBN-This fits 1975-1978 Nissan 280Z & Z 2+2, 1970-1973 240z & 1974 260z & z 2+2. See chart below for all vehicles. Windshield will have original factory blue tint with a blue shade band.
Ships to a Commercial Address only for $189 (If you require other arrangements please contact us before purchasing)
What is OEM Glass?
An OEM windshield will be identical to the original, factory installed windshield that came with your car when it was brand new. These windshields may not necessarily be manufactured by the company who made the windshield originally installed on your car, but they are nearly identical in every way. This glass is manufactured according to your car maker's very specific regulations, and will match your original in size, shape, and color. It's important to note that these windshields are also certified by the Department of Transportation, so you can be assured of their safety. All OEM distributors contract with one or more of the various car manufacturer's, and that's what qualifies them as an Original Equipment Manufacturer.
What is Aftermarket Glass?
Aftermarket glass is manufactured by auto glass companies who don't contract with specific auto makers. Since these companies are not manufacturing OEM windshields under contract for the auto manufacturer, they don't have to abide by specific manufacturer guidelines. In fact, due to copyright laws, auto glass companies are actually prohibited from producing windshields that are identical to the factory-installed versions.
| Year | Make | Model | Type |
| --- | --- | --- | --- |
| 1974 | NISSAN | 260Z 2+2 | 2 DOOR COUPE |
| 1975 - 1978 | NISSAN | 280Z 2+2 | 2 DOOR COUPE |
| 1975 - 1978 | NISSAN | 280Z | 2 DOOR COUPE |
| 1974 | NISSAN | 260Z | 2 DOOR COUPE |
| 1970 - 1973 | NISSAN | 240Z | 2 DOOR COUPE |
Super Impressed
Maybe one of the first times I've ever written a review, but I had to share. I am so impressed with this company! I'd be lying if I said I didn't have reservations about ordering from here, but I was limited on options and went for it. So glad I did. I am restoring a 280z myself and needed special accommodations for the delivery. Reached out through email on a Sunday, and had a reply within the hour. They were very helpful, and worked with me to get the glass. I had the glass sitting in my garage by the end of the week. Can not say enough good things about this site.
Did everything to get it right
280z woodbine ga
Extremely happy.... glad it was packed so well. Fed-Ex driver backed up to the gate at my shop, hopped out of his truck while my son was walking up to let him in, flung open his back door and dumped it on the ground off the back of the truck. After a few colorful expletives I inspected the windshield and installed it that day. Look forward to doing more business with you and as far as Fed-Ex.... they need to give a shit about the service they provide.
Quick reply great communication
A pleasure to deal with, good communication, was surprised to find a hard to find glass for a vintage build.